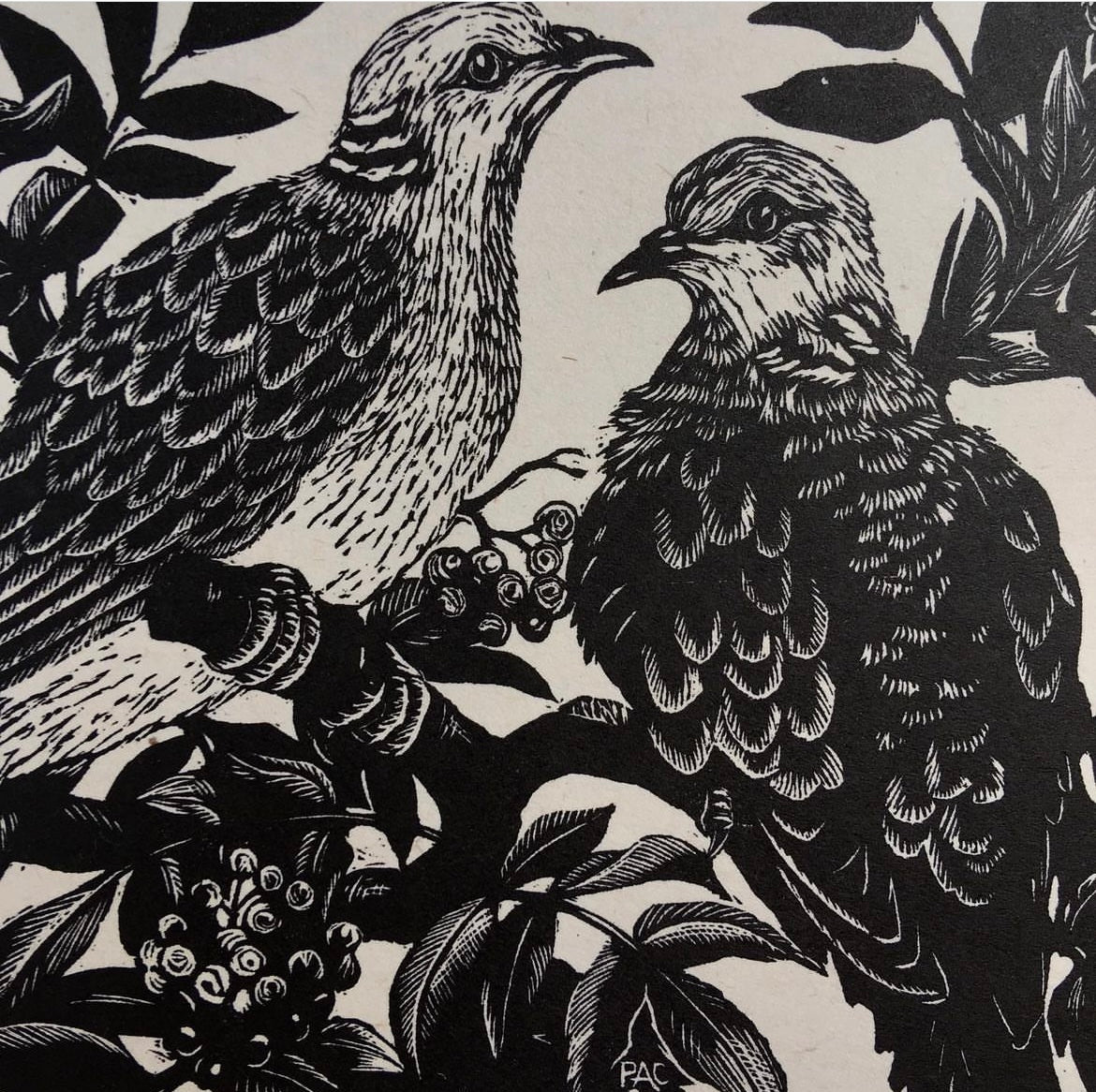 Phoebe Connolly
Artist and illustrator Phoebe Connolly joins us once again at the Christmas Market. Phoebe's distinctive black and white wood-engravings of flowers, birds and wildlife will be one of the highlights of the Market.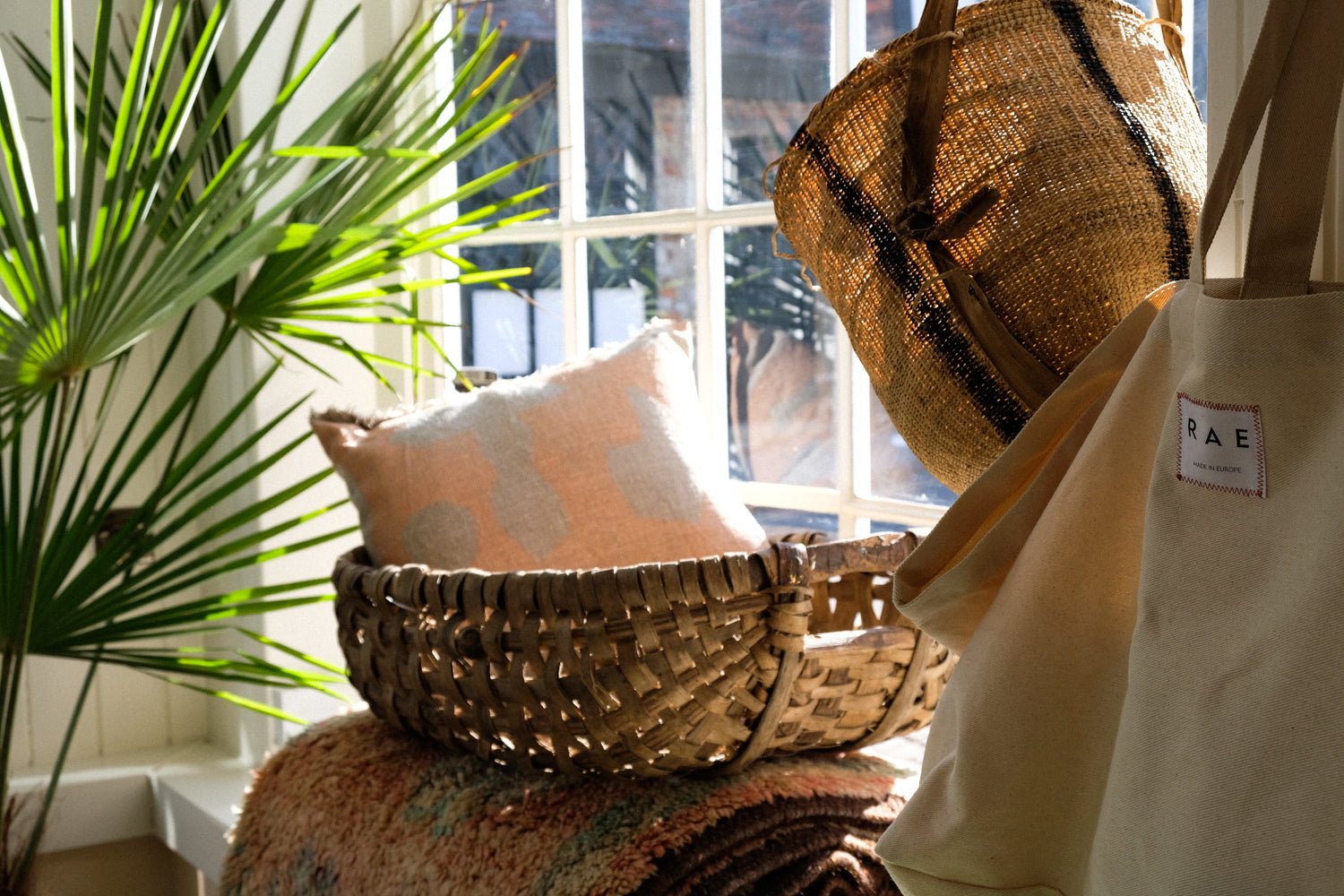 Rae Lifestyle
Rae Lifestyle is a bricks and mortar store in our favourite town of Rye. Alexa has curated a beautiful collection of homewares sourced in the UK and Europe, for the home and daily life. At the heart of Rae's collection are rustic vintage interior pieces, complemented by a selection of modern independent maker collections, as well as Rae's own in-house label. All brands are carefully selected with Rae's focus on ethical and sustainable products as well as loving what they do.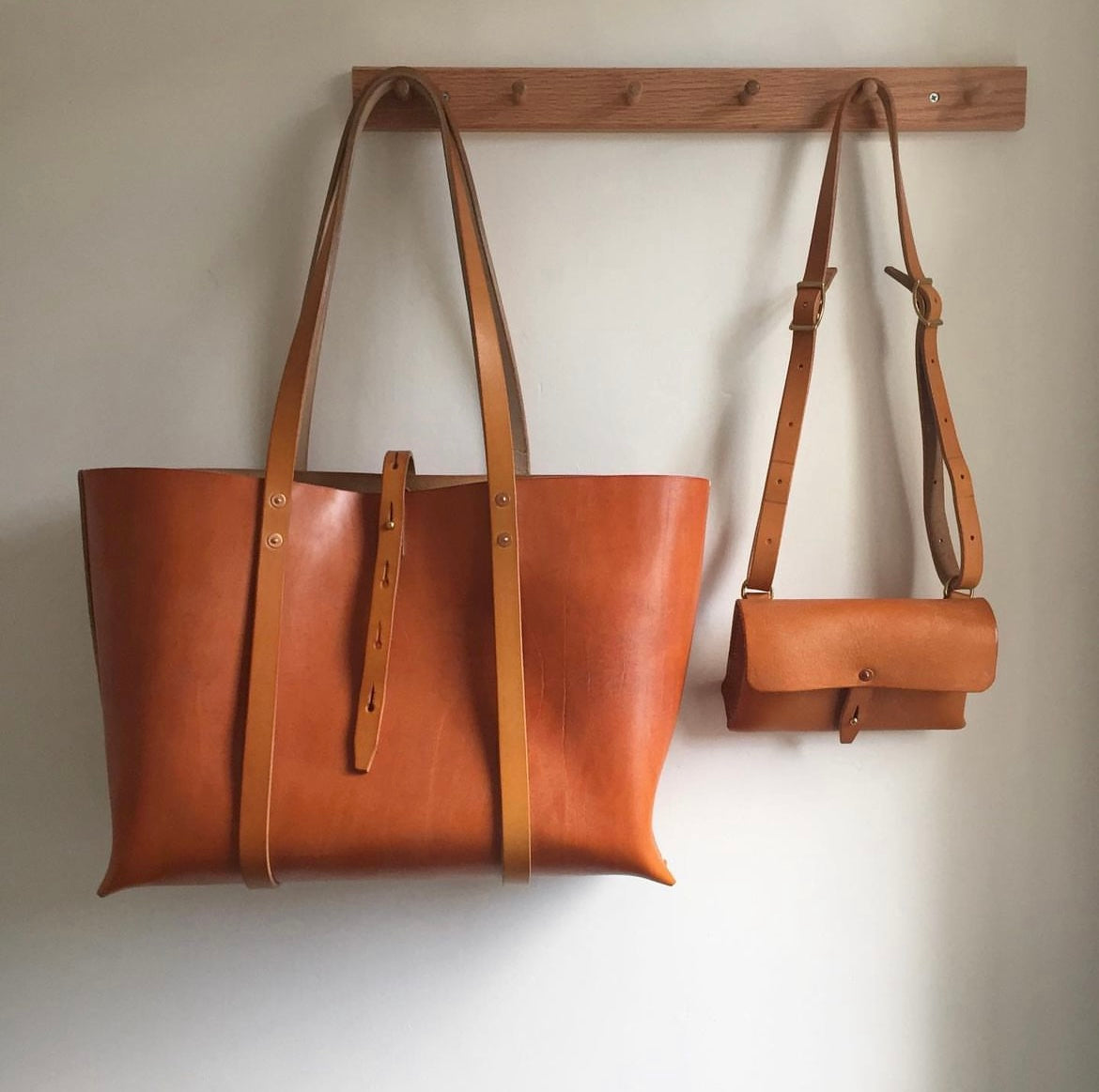 Jumping Mouse Goods
Jumping Mouse Goods is a maker of bespoke leather goods and will be coming all the way from Devon to the Market. Designed and made by Adam Keslake these everyday use leather goods, such as satchels and day bags, are simple yet beautiful.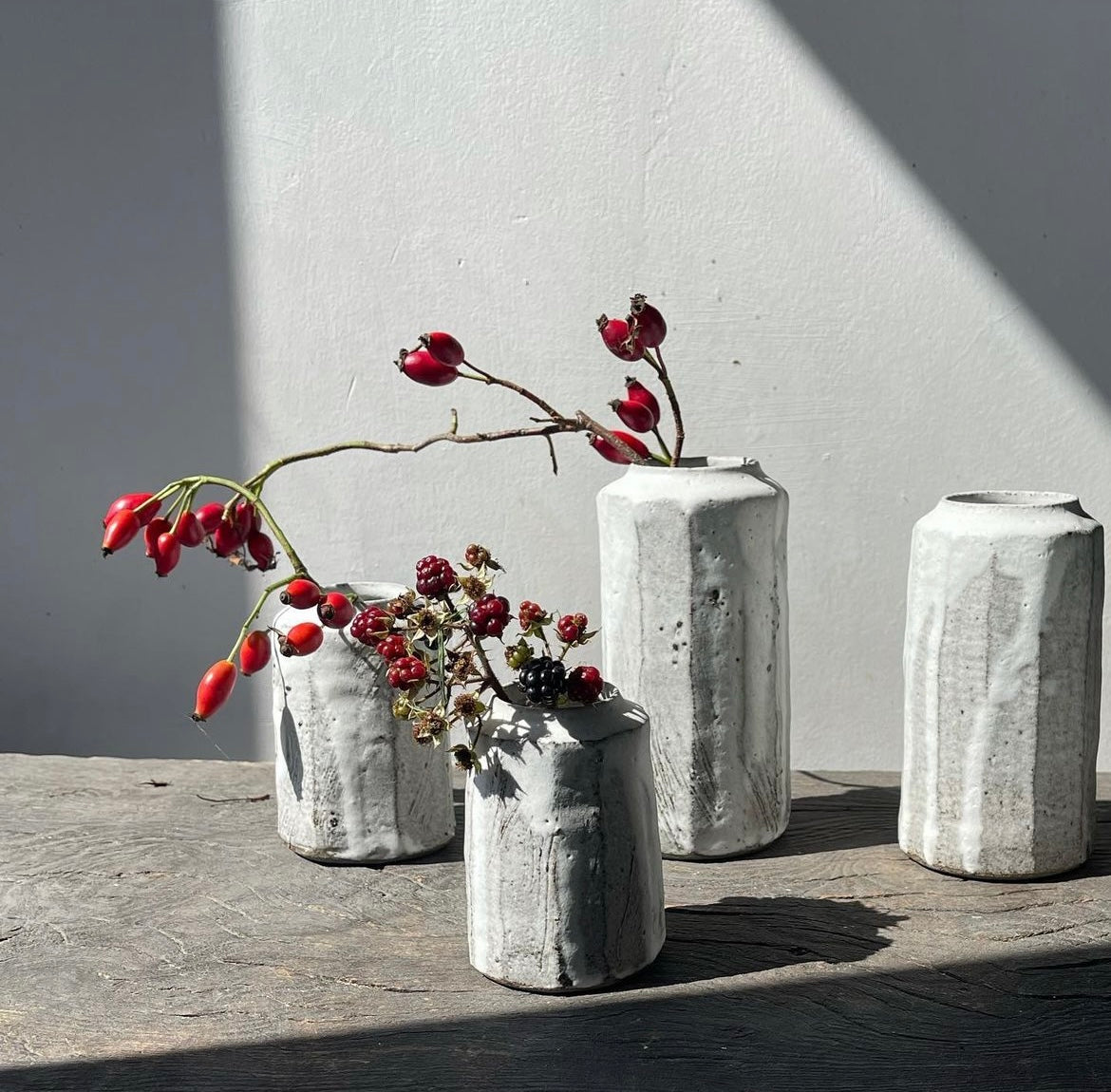 Effie Gibson
We're excited to welcome Sussex based ceramicist Effie Gibson to Water Lane. Having trained as a painter, Effie came to ceramics as a way of exploring mark making, colour and texture. Her pieces have a worn and weathered nature, inspired by lichens, rock formations and wintry landscapes. She seeks to express a beauty that dwells in imperfection, rawness and simplicity.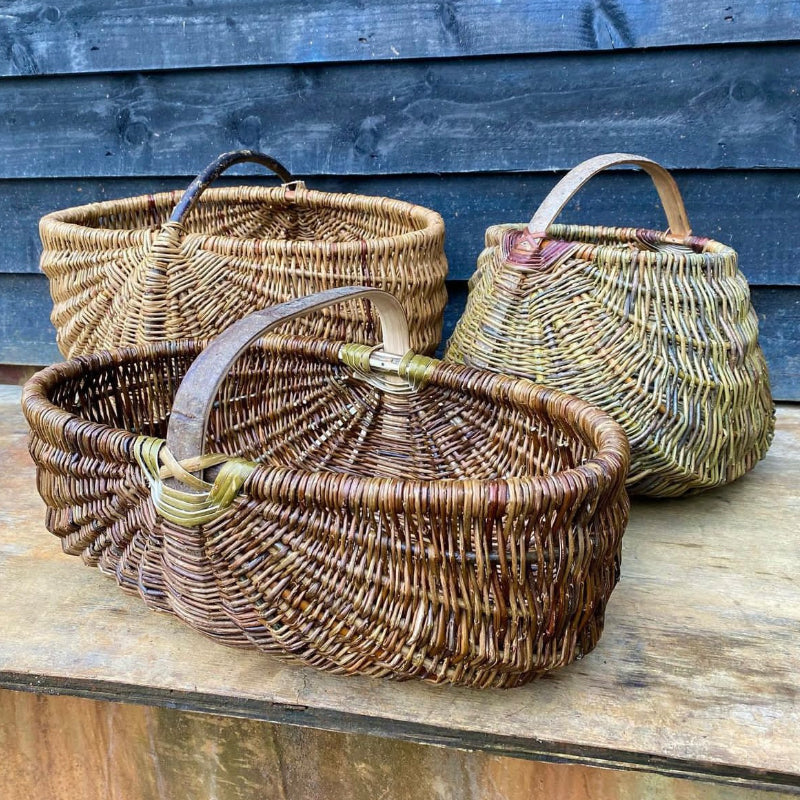 Sussex Willow & Crafty Basketry
Sussex Willow (Saturday only) & Crafty Basketry (Sunday only) will be bringing contemporary and traditional woven designs to the Market made with natural materials. Perfect to use as a log basket, shopping, using as storage around the house, or even a dog basket.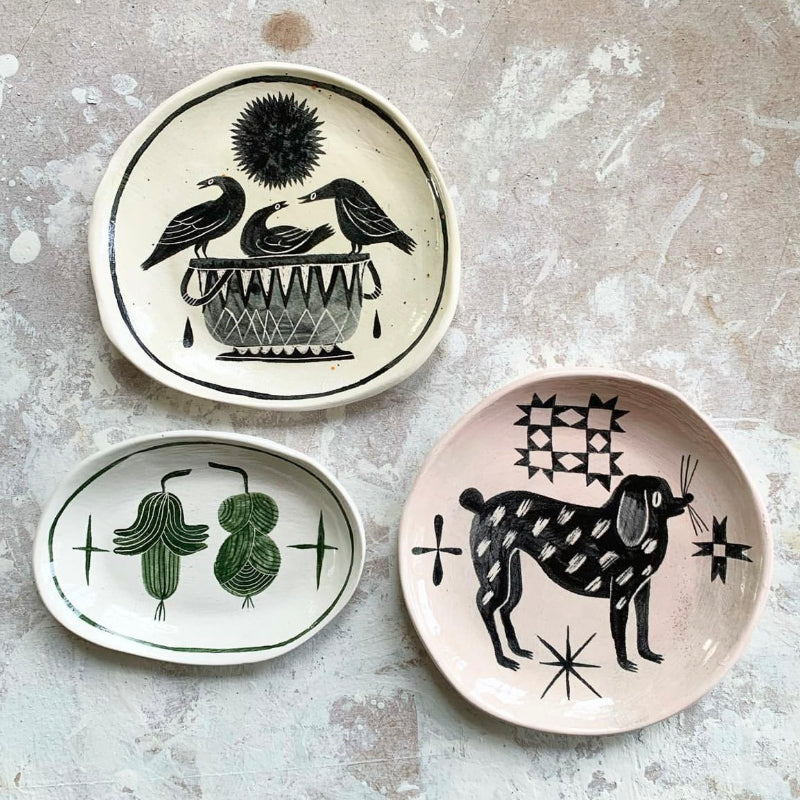 Evie May Adams
Evie May Adams (Saturday only) is an illustrator, designer and ceramicist.  Known for her charming ceramic work and great colours, we love Evie's eyecatching and witty work with sharp colours, themes and character designs.